"Breakfast is the most important meal of the day", or so the famous saying goes. With diets such as IF (Intermittent fasting) gaining popularity, an increasing amount of people are missing out on breakfast in the hopes of reducing calories and improving their health.  The internet is flooded with contradictory studies and articles that will lead you to believe that breakfast is nonessential, but today I'm going to set the facts straight.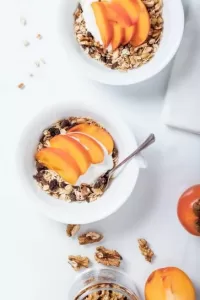 Eating breakfast lays the foundation for your entire day.  When you eat and what you eat are vital components that influence your memory, metabolic rate,  concentration- , blood sugar- and energy levels.  If you're too rushed in the morning to eat breakfast, take breakfast on the go. If you're skipping breakfast to lose those few extra kilos, you're being counterproductive, since studies have shown that people who eat breakfast tend to be thinner than those who don't.
Once you start introducing breakfast into your daily diet, you're already one step closer to a healthier you! In order to reap the full benefits of eating breakfast, what you eat should also be taken into consideration. Choosing fibre filled foods that contain nutrients will keep cravings at bay and kick-start your metabolism. Excellent breakfast options to choose from includes; oatmeal, greek yogurt, wheat germ, eggs, bananas, almond butter & our Berry Bomb Smoothie. Unfortunately, eating a well balanced breakfast with all the benefits you crave comes at a cost; time.
As a successful business woman and busy mom of three, I understand the value of time, especially in the mornings. While rushing between packing lunchboxes and searching for missing school shoes, eating a "well balanced breakfast" is the last thing on my mind, and honestly a luxury I can't
afford, but we need to realise that it is not a luxury but rather an essential.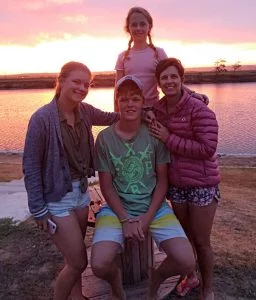 Some of the side-effects experienced from not eating breakfast, or eating a quick-grab unhealthy breakfast, are increased cravings, energy slumps, brain fog and zero food restraint. This sets the tone for your day.  I am a passionate believer that we can go through the day feeling energised and fantastic rather than lethargic and just "OK".  My "go to" for fantastic breakfast nutrition is the NeoLife Breakfast Pack.
I often have people who sceptically start the breakfast pack but in a very short period of time are amazed at the way they feel. The pack comes with the Neolife Shake in a choice of Mixed Berry, Chocolate or Vanilla flavours and 30 servings of ProVitality pack. The NeoLife Shake is biologically complete with all 22 amino acids, it contains 18g complete protein and is equivalent to a full balanced meal containing 25 essential vitamins and minerals and 5g heart healthy fibre.  It contains NO artificial anything, and contains only GMO-free ingredients.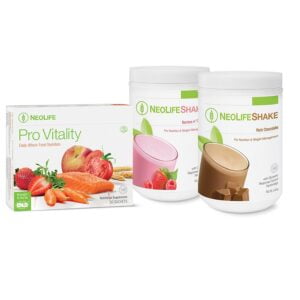 The ProVitality Pack contains our Tre-en-en whole grain oils, Carotenoid Complex which boosts your immune system by 37% in just 20 days, our Salmon Oil Plus which is the only whole omega 3 supplement that provides you with all eight members of the omega 3 family, as well as a multi vitamin and mineral supplement. The Breakfast Pack is without a doubt "mom" friendly, but it caters to all age groups. The Breakfast pack contains all the ingredients needed to aid metabolism, energy levels, brain health and even fat burning – not to mention the flavours ensure that you start your day on a yummy note.
Have you tried the NeoLife Breakfast Pack? Do you eat breakfast? What does your daily breakfast entail? Please share your experience/answers and tag @Balanceforlifepe on Facebook or @balance4life_ on Instagram.