Did you know 90% of us don't eat the recommended 5-13 servings of fruits and vegetables? Here's a simple guide to pack more colorful nutrition into your day! Use this to build a side salad or as a main dish. Simply start at the base and work your way up to the dressing.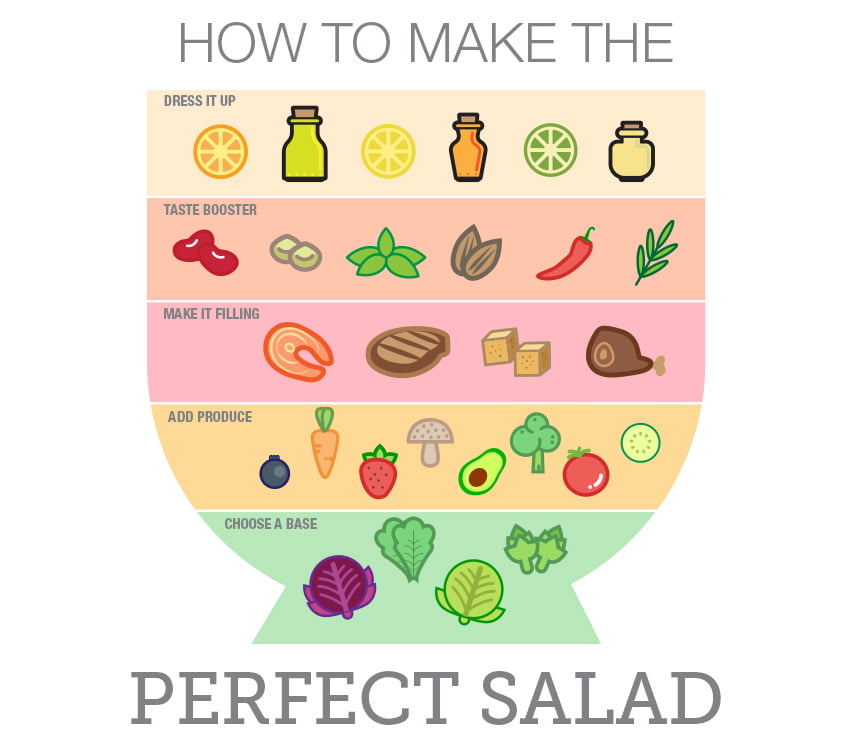 Choose A Base:
Iceberg Lettuce
Kale
Chard
Collards
Arugula
Pea Shoots
Cabbage
Romaine Lettuce
Spinach
Add Produce:
Artichoke
Carrots
Cucumbers
Apple
Tomato
Brocolli
Mushrooms
Berries
Celery
Zucchini
Beets
Avocado
Onion
Pomegrante
Make It Filling:
Steak
Chicken
Tofu
Turkey
Tuna
Eggs
Taste Booster:
Almonds
Pine Nuts
Chili Peppers
Herbs
Quinoa
Ginger
Dress it up:
Lemon
Lime
Citrus
Olive Oil
Vinegar
Self Sign Up
Select the starter kit of your choice, optionally select additional products (at discounted rates) and go through a standard checkout process. You can pay via standard EFT or use PayFast a popular payment gateway to pay by credit card or instant EFT. Need some more information? Use the Fill in and Find Out method.
Fill In and Find Out
Fill in the relevant information needed to sign up. Then contact me or wait for me to get in touch with you so I can take you through your choice of starter kit and any other products you would like to order. I'll will let you know what payment to make and handle everything
for you.