Pancakes – agh. The word alone is bound to chase away any hardcore diet and fitness enthusiasts. The mere smell of a freshly made stack inspires fear in most women and mentioning pancakes as a breakfast option? Out of the question. Most women feel dieting and fitness is an all-in or all-out commitment and pancakes is definitely not at the top of anyone's healthy food list. Honestly just thinking about eating a stack of pancakes makes me gain a few kilos.
Pancakes have definitely earned a bad reputation, but what if I told you that the NeoLife Blueberry Pancake recipe is diet friendly?
Believe it or not, pancakes can actually be good for your waist! The key to delicious and healthy pancakes is simply replacing the "bad" ingredients with nutrient dense alternatives, allowing you to enjoy this special treat without having to worry about the scale. The recipe below serves 4 people, but it's so delicious we can't guarantee that you'll want to share.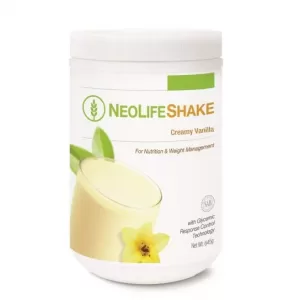 Ingredients:
2 Scoops Creamy vanilla NeoLifeShake
½ Cup coconut water
½ Cup blueberries
2 Eggs
1 Medium banana
½ Cup greek yogurt
½ Cup cottage cheese
1 Tsp baking powder
1 Cup oats
2 Tbsp coconut flour
1 Tsp coconut oil
Instructions:
In a large bowl, mix together the NeoLifeShake, Coconut flour, oats, baking powder, 1 banana and a bit of baking powder
In a separate bowl, whisk together greek yogurt, coconut water, cottage cheese and eggs. Pour the mixture of the dry ingredients and mix using a rubber spatula until the mixture is smooth. Add a few blueberries in and gently stir the mixture to combine.
Lightly coat a non-stick skillet with coconut oil and scoop 1/3 batter for each pancake. Cook the pancakes until bubbles appear (about 2 minutes) then flip the pancakes. Serve immediately.
Enjoy this delicious recipe without the guilt and tag Balance4life when you post a picture of these NeoLife Blueberry pancakes.